Was able to put a table together last night. I feel pretty decent that the layout and size is good . This is not quite 4' wide and is just shy of 6' long.
I came up with a long list of stuff I "need". The biggest part, roads. I need about 110" of it. I might use some of the
homemade ones I just made this weekend
.
Looking at the
JR Miniatures website
, I discovered the
cobblestone roads
. These may be cool in the town as well. I was thinking for the BUAs that I would simply have some cardstock/posterboard cut out in 5mm and 10mm squares and just place some buildings on top that can be moved. However, on the JR site there are 3.5" squares that could be used for the bigger ones instead of posterboard.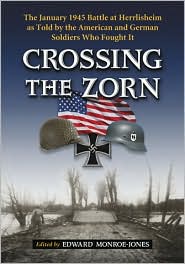 I also need a bridge (wanted one for awhile, but I can't just plop the road on the river at a convention, how amateur! : ) I will also get more trees and some dead trees to line the road. The scenery around the area was full of dormant trees. The picture on this book (from the Barnes and Noble website.) is a good example of the scene around the area.)
There are sloping hills, but the battle was known for a lot of hard hitting guns at long distances. Hill cover, etc, didn't play a major role.
Though, there was an abundance of fog/haze that obstructed long distance viewing. I'll have to work through this part.
Lastly, a nice accident. I laid it all out and then measured various areas to make sure I could know the amount of material i need as well as be able to lay it out again. I took
several pics
and then realized that the benefit of using the hex side of the mat. Nice markings to help recreate it.
Now, I've asked
Hotz ArtWorks
about their Snow Field mats to perhaps use it for the bottom...or do I use a white sheet. I also swear i saw some snow mats that had some brown on them to reflect what light snow really looks like on dirt.